PTAS welcomes new members to our expanding team. When customers, suppliers and others are working with us you may meet some other people who proudly work with us.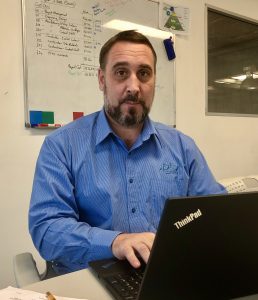 EmersonM
Operations Manager
Em has extensive experience in all aspects of design, manufacturing and construction projects involving complex control systems and challenging environments. His technical (Electrical Engineering) and commercial (Project Management) acumen enables Em to identify key project risks to ensure our projects are well managed to the satisfaction of our clients.
Derrick S
Engineering Design Manager
Derrick is a highly experienced electrical design engineer who has a high affinity for infrastructure and resource industry control systems. He is comfortable working alongside any of our teams providing design oversight and guidance.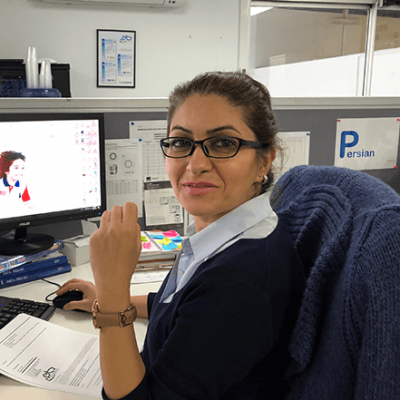 Nasim G
Lead Electrical Design Engineer
Degree qualified [RPEQ] Electrical Engineer with 16 years' experience as an electrical engineer in diverse fields of design activities; with 12 years focus on large scale international projects in the field of oil and gas and 4 years working with PTAS in design of electrical switchboards and control cabinets mainly for water and waste water industries.
Ryan K
Electrical Design Engineer
Experienced LV switchboard designer, estimator and technical sales engineer with extensive knowledge of automation and motor control systems. Has managed projects and technical teams for over 10 years to deliver systems into industrial, infrastructure and commercial applications.
Peter B
Electrical Design Engineer
Experienced LV switchboard designer who enjoys the technical aspects of complex control systems. Has had 30 years of experience in electrical construction, controls and automation.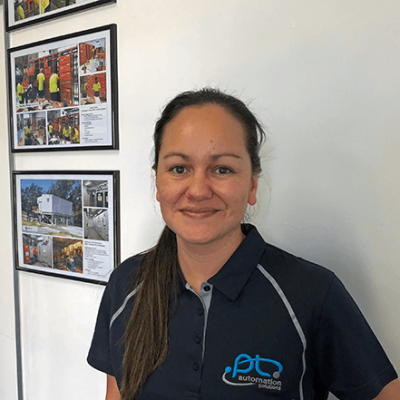 Lani K
Senior Project Estimator
Experienced Electrical Estimator and Project Manager with a demonstrated history of working in the mining & energy industry. Skilled in Computer-Aided Design (CAD), Project Finance, Electrical Panel Design, Electrical Industry, and Project Coordination. Strong project management professional with a Cert III Electrotechnology focused in Construction Trades. Leads PTAS bid management.
Gary H
Project Design Drafter
An industrial electrician and experienced drafter. Has worked with switchboard construction for many decades. Qualified and extensively experienced in design of Cubic systems.
Nicole G
Project Coordinator
Nicole provides the administration support and internal coordination function for the project team. She is responsible for a wide range of project management tasks and documentation control to ensure projects are completed to our client expectations. An office based point of contact for the team.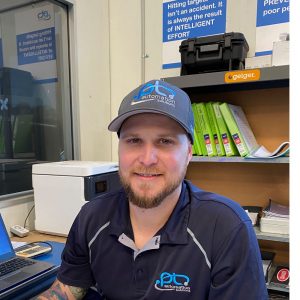 Tait B
Manufacturing Workshop Manager
Tait is a long term employee of PTAS, having served his apprenticeship here and experiencing most facets of our operations. He's demonstrated his leadership and skills within the workshop environment and construction sites.
As workshop manager his passion for efficiency and quality is demonstrated with the switchboards and panels being delivered.
Tony M
Manufacturing QA Officer
Tony lives manufacturing QA. He has an extensive background in switchboard and control system assembly, programming and system testing.
DanT
Bay Leader Electrician
As 'Bay Leader' Dan confidently leads a team of electrical trades, apprentices and TAs to manufacture, test and deliver quality electrical control switchboards and control panels. His major construction experience with time critical Tier 1 clients ensures projects he leads are delivered to specification on time.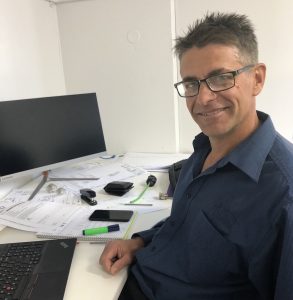 Mark is an accomplished electrical fitter mechanic with 15 years of site and project management experience across construction and industrial industries on medium to large scale projects.
His project delivery reflects his skills and experience. He is a professional, thoughtful and safe team leader with strong, practical risk management skills, dedicated to ensuring his clients are well saisified.
Daniel is an accomplished electrical industry professional with an impressive 27-year career within a myriad of construction and industrial settings on medium to large scale projects. Daniel is a qualified A grade electrician with proven ability to oversee and execute multifaceted projects with large teams and complex logistical challenges.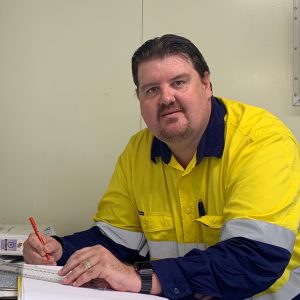 An extensively experienced Site Electrical Construction Manager with trade qualifications and over 15 years working primarily in industrial, resource and water industry. A well qualified trainer, HV testing and commissioning technician.
He runs a well planned disciplined worksite built on comprehensive documentation and well exectuted delivery. Managing site safety and environmental risks is a high priority.
An experienced electrical contract supervisor and hazardous area electrician, who is very familiar with installation of ELV, LV and HV controls, in infrastructure and heavy industrial applications. Very focused on quality assurance, safety and efficient construction processes.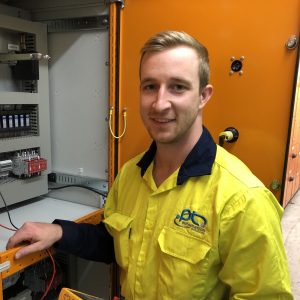 Joe S
HV Testing Technician
Joe is a dependable electrician with over 9 years experience in switchboard manufacture, installation and pre-commission HV testing. Delivers high quality workmanship, with excellent work ethic and obvious attention to ensuring a safe work environment.
An extensive team orientated electrical construction leader who places high value on safety, procedures and QA. He enjoys infrastructure resource industry project work and understands the requirements of our Tier 1 clients.
Sharon is our frontline management accountant. Well qualified with many years of experience in manufacturing and construction industries.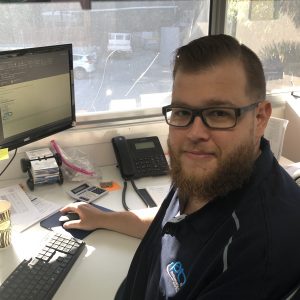 Brendan F
Purchasing Officer
An experienced purchasing officer in the procurement of electrical engineering products and services. Brendan also coordinates inventory store and our project management reporting system.
Stay In Contact
PTAS would like to keep you informed on our recent projects, new product innovations, people and commentary on industry issues.