PTAS provides comprehensive industrial electrical engineering services that includes system analysis, design, safety integration, manufacturing, construction, automation and project management; an end-to-end solution
Engineering Design
Our engineering design and projects team is well qualified and experienced in heavy industry and infrastructure projects to deliver quality robust solutions with high reliability.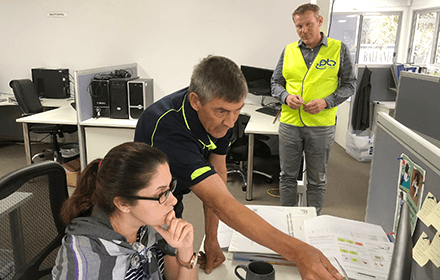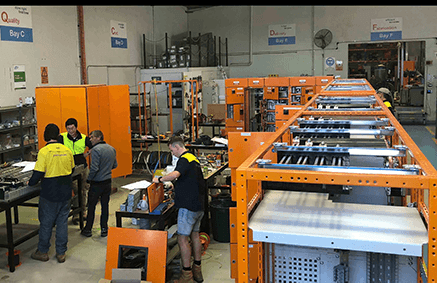 SWITCHBOARD MANUFACTURING
PTAS is an advanced manufacturer of innovative indoor and outdoor switchboards. Experienced staff are supported by many CNC controlled fabrication systems.
CONSTRUCTION INSTALLATION
We follow our manufacturing with specialist switchboard installation and commissioning teams. They are fully equipped with field trailer and containerized workshops
PTAS undertakes complete turnkey solutions for electrical control projects. Our site managers provide experienced leadership across multiple construction disciplines
MAINTENANCE SERVICES
PTAS provides planned maintenance, plant refurbishment and shutdown services covering preventative diagnostic analysis, repairs and upgrading facilities.
Stay In Contact
PTAS would like to keep you informed on our recent projects, new product innovations, people and commentary on industry issues.